I'd like to tell you about a magical place. Yesterday, I went to what's said to be The Largest tree house in the World. I don't know if this is a fact but I can tell you it's big, five-stories-tall-big. I keep thinking that this would be the result if folk artist,
Howard Finster
built the
Winchester Mystery House
. Really. Imagine it and you will picture exactly what I saw. There were secret passageways, rooms, a bell tower, outdoor bath tub, and a chapel. In 1993, Rev. Horace Burgess claims that God told him to construct this monumental structure. And whatever your religious/spiritual beliefs are this is a must see if you ever visit TN. I don't really know if this place has an official name; however I have seen it called The Minister's Tree House. I couldn't find too much info on this place beforehand but our
local weekly paper wrote a bit about it
and then we read more on
Roadside America's page
. So what do Doug and I do on "Date Night" now that we have the baby?? We go here... it was awesome.
I love that we went. We both like to see new places and this is actually right up our alley. I get to take photos. Doug gets to learn a bit more about the history of this person and place,we both have our socks wowed right off our feet... This panorama doesn't really do the place justice. I will show you a few highlights. There are also
a few detail shots on my Photomins site
too should you care to take a look.
There was a chapel
There was a bell tower.
There were fantastic views from the top. There was also a carving in the field below. This view is going to be amazing in a couple weeks with the fall colors!
There were messages written everywhere
There were two outdoor bathtubs. Yes, there was electricity, no plumbing. I was told he was going to add that one day as he is still adding on to the structure.
There were little artistic touches throughout the House
Again, it's on my list of places to take the out-of-towners. If you like folk art, have kids old enough to climb, enjoy seeing something you won't see anywhere else... This is a place for you! Most of these are straight shots and I wouldn't be surprised if I made you see them again in the near future for some photo challenge fun...just a warning. For now, I would like to add this post to a few challenges I like. Please see the other submissions by clicking on the buttons below.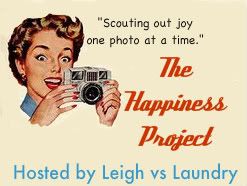 This place did make us both very happy...I was also thrilled to have Doug all to myself...I love a nice drive in the car too, forced quality time!
Wonder what people around the world are up to today?? These great stories are shared here.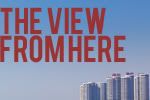 This is my first time joining this link. I recently was introduce to this blog, Gogovivi and love it-beautiful images, nice stories, great variety in posts.
Check it out!
Thanks for stopping by!